Group Therapy Icebreaker Activities
Icebreakers are often a great way to start off group. They are especially helpful when you have new group members because they can increase group cohesion & camaraderie, and they help group members get to know each other better.
Icebreakers are also fun- when group members are laughing and having a good time, they feel more comfortable. Plus, it sets the mood for the rest of group!
Groups can be tense & emotionally draining, especially if you're talking about topics like depression, trauma, addiction, etc… so it's okay to have fun once in a while and incorporate an icebreaker activity!
Here is a list of 6 fun & easy-to-implement
group therapy icebreakers

that work for all ages:

1. The Group Chain:
Ask group members to stand in the middle of the room. Ask a volunteer to start the icebreaker by stating their name and a fact about themselves (i.e. "My name is Adam, and I'm a football fanatic").

Next, that volunteer will form a "link" by putting one hand on their hip and sticking out their elbow.

Another group member who can relate to the fact shared (i.e. he/she is also a football fanatic) will link arms with that person and repeat the process (i.e. "My name is Shannon, and I'm also a football fanatic. I have 3 children" — a group member with 3 children would then link arms with Shannon and continue the exercise).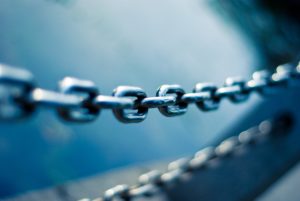 If someone shares a fact that no other group member can relate to, they must state another fact.
Once everyone has linked arms, the last person who joined the "link" and the volunteer who started the icebreaker must find a commonality and then link arms (forming a "chain"/circle).
2. The Gift:
This group therapy icebreaker activity can be really funny! Have each group member tell the person to their right a noun (a person, place, or thing). Then, have each group member tell the person to their left an adjective (a word that describes a noun, i.e. poor, ugly, beautiful, etc.)
Group members will then introduce themselves and name the "gift" they received (by combining their noun & adjective).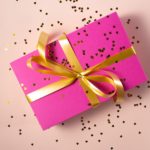 Examples:
My name is Alex, and I was given a belligerent George Clooney!
My name is Charlotte, and I was given a disturbed toaster!
My name is Scott, and I was given an old island!
3. The Word Pair: 
For this icebreaker, ask a volunteer to go first and start by saying a word- it can be anything they want. For example, they can say the word, "cold".
The person next to them then repeats that word and adds another word that can be linked to it. For example, they can say, "cold snow".
The next person then repeats the last word ("snow") and adds another word that can be linked to it. For example, they can say, "snow white".
You can either continue until everyone has contributed or you can turn this icebreaker activity into a game (i.e. by eliminating someone if they cannot come up with a second word within 5 seconds or so!)
4. The Spell Test:
Give each group member at least one letter of the alphabet (click here if you want letters in a colorful format!)
Group members will either hold up or tape their letter to their chest. Give each of them a pen/pencil and an index card or piece of paper.
Group members must work together and use their letters to spell words.
Example:
Tom has the letter, "J". Katie has the letter, "O". Rob has the letter, "B". They come together to form the word, "JOB".
Every time they spell out a word, they can write it on their index card/paper. See which group member ends up with the most words!
Afterwards, you can ask group members how well they worked together & communicated throughout this icebreaker activity…
5. The Group Frenzy:
This icebreaker encourages group members to do some quick thinking! First, ask them to stand up. Tell them that you will be calling out a number, and they must form groups based on that number.
For example, if you have 21 group members and you call out the number "5", group members will form four groups that each contain 5 group members.
The person that is left out is then responsible for calling out the next number!
At the end of this icebreaker activity, you can ask group members, "How well did you communicate with each other throughout this exercise?" Communication is key in this one!
6. The Picnic
Tell group members to imagine they are going on a picnic. They must introduce themselves by stating their name and one item they would bring to the picnic. Tell them to try and come up with an item that rhymes with their name!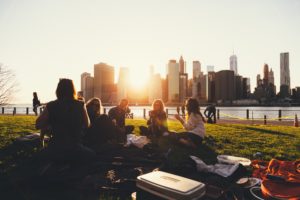 Examples:
My name is Craig, and I brought an egg
My name is Sam, and I brought the ham
My name is Mary, and I brought some cranberries
When a group member introduces themselves, they must also introduce those who went before them!
Example:
My name is Kate, and I brought the cake. This is Craig, and he brought an egg. This is Sam, and he brought the ham.
Hope these group therapy icebreakers come in handy! Be sure to

leave a comment below

to let me know about some of your favorite icebreakers…
For more therapy resources, hit the button below!